Price: $ 47.35
Niagen is a dietary supplement that claims it has anti-aging effects. It's a patented formula. It is the first and only form of Nicotinamide Riboside (NR) that is commercially available.
Niagen is both made and marketed by a company called ChromaDex.
This company offers licenses to many third party companies, giving them the right to buy raw niagen for the purpose of packaging and distributing it on their own. ChromaDex is based out of the United States.
The way that Niagen works is by affecting an important chemical in your cells called NAD+. Niagen increases the levels of NAD+ that you have in your body.
NAD+ stands for nicotinamide adenine dinucleotide. By raising the levels of this vital chemical in your body, it has the potential to reduce aging in the cell. In hundreds of thousands of cells, actually.
NAD (or nicotinamide adenine dinucleotide) is a vital resource found in all living cells. We use it every day.
NAD exists in two forms: an oxidized and reduced form abbreviated as NAD+ and NADH respectively.
Scientists have known about the vital role of NAD since 1906. Since then, they've learned NAD is found in every living cell, and that it fuels the mitochondria, which keeps almost every tissue in the body healthy. In 2004, a landmark study by Dr. Charles Brenner uncovered a unique form of vitamin B3 that could safely and quickly raise NAD levels.
NAD isn't a constant resource. Things like overeating, staying in the sun too long, or drinking alcohol can stress our system and cause NAD to decline. Some scientists even think this NAD decline plays a major role in how we age.
NAD declines up to 50% between ages 40-60†
Fortunately Niagen is capable to increase the level of NAD.
NAD+ and Aging
As is known, nicotinamide riboside is a naturally occurring version of vitamin B3 that works as a coenzyme (a substance that enhances the action of an enzyme) to bind with protein molecules and form active enzymes. Specifically, supplementing NR has (among other things) been clinically shown to boost levels of nicotinamide adenine dinucleotide, or NAD+.
This molecule transfers "electrons from one molecule to another, which is how the mitochondria (known as the "powerhouses of cells") create energy. On top of this, NAD+ may also increase levels of cyclic ADP-ribose, which is a messenger molecule responsible for the exchange of information inside and outside of cells."
Now, because the communication between cells has been shown to slow with age, it, therefore, stands to reason that supplementing our diet with products like TRU Niagen could potentially help slow cellular aging, and perhaps the aging process as a whole.
Niagen is a naturally composed of nicotinamide riboside. This product acts as an NAD+ precursor and a Sirtuin activator, improving mitochondrial activity to improve intracellular communication and bringing down cell's age.
Niagen's users are experiencing various anti-aging benefits, including increased muscle endurance, boosted metabolism, improved cardiovascular health, and enhanced cognitive effects.
Also it's been shown that Niagen support healthy cholesterol levels induced by a high-fat diet.
And finally, Niagen may support cellular health in the brain by providing an additional safeguard against axonal degeneration.
But there are some problems with Niagen manufacturing. The ingredients used are not fully detailed on the exact value used and their roles. The final product is easily counterfeited due to the mother company selling raw niagen to other companies who at times don't fully mix all the required ingredients in their right proportions.
It is not suitable for use if you are nursing, taking medication, or pregnant.
Niagen supplements works differently on different people and the results may vary depending on individual.
About TRU Niagen
As we mentioned before, Chromadex offers licenses to many third party companies, giving them the right to buy raw niagen for the purpose of packaging and distributing it on their own. One of such companies is selling product called TRU Niagen .
By providing your cells with vital nutrients they need to increase NAD+ levels, TRU Niagen is a dietary supplement that promises to support many aspects of healthy aging, including cognitive function, metabolism and energy production, liver function, muscle recovery, and maintaining healthy cholesterol levels already within a normal range.
Each capsule contains 125 mg of nicotinamide riboside, a specific form of vitamin B3 that's said to work at the cellular level to increase NAD+ levels. And although it's synthesized, the manufacturer emphasizes that this ingredient is nature identical, "meaning that it is identical structurally and functionally to naturally occurring NR.
To experience these benefits, the website indicates you'll only need to take two vegan, nut-free, gluten-free, and caffeine-free capsules (250 mg) of TRU Niagen each morning, with or without food.
Price: US $45.99
FREE  Shipping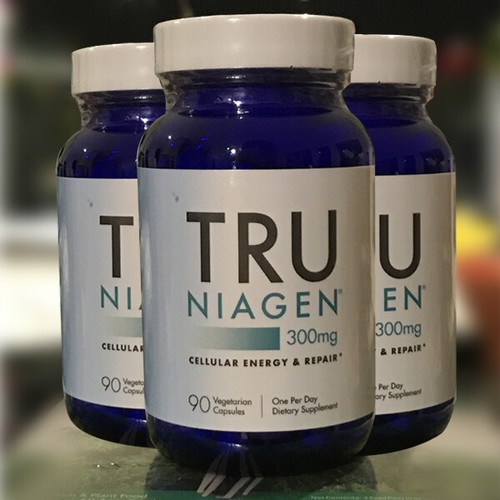 Price:US $319.95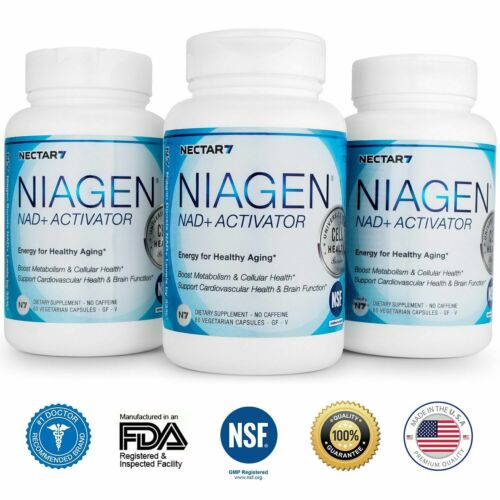 Price:$54.99
Buy 3 x Nectar 7 Niagen Nad+ Now
Niagen Alternatives
Due to some negative reviews about Niagen, we've been looking for a competitive products that were proven also effective. Here are some of them:
DHEA
EXTRA STRENGTH DHEA 50mg Supplement | DHEA For Male Hormone Balance And Muscle



Price: $18.00
Free shipping
Resveratrol is a plant compound that acts like an antioxidant. The top food sources include red wine, grapes, some berries and peanuts.
This compound tends to be concentrated mostly in the skins and seeds of grapes and berries. These parts of the grape are included in the fermentation of red wine, hence its particularly high concentration of resveratrol.
However, much of the research on resveratrol has been done in animals and test tubes using high amounts of the compound.
Of the limited research in humans, most has focused on supplemental forms of the compound, in concentrations higher than those you could get through food.
Resveratrol is an antioxidant-like compound found in red wine, berries and peanuts. Much of the human research has used supplements that contain high levels of resveratrol.
Summary: Resveratrol is a powerful antioxidant with great potential. It's shown promise regarding a variety of health conditions, including heart disease and arthritis, combating cancer cells, increasing insulin sensitivity and preventing complications from diabetes. However, clear dosage guidance is still lacking.
Price:$34.99
Coenzyme Q10
Similar to vitamins C and E, coenzyme Q10 is a nutrient that can help contribute to the overall health and appearance of your skin. "Like other antioxidants, it helps cells turn over and reduces cellular damage," says Goldenberg. But it has also shown promise as a particularly effective youth-booster: In a Japanese trial, adults who took oral coenzyme Q10 reported a reduction and wrinkle depth, volume, and area after just two weeks.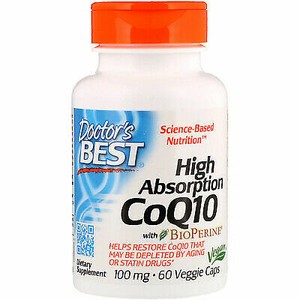 Price: $12.60
Conclusion
Niagen supplement comes with powerful benefits as it claims. Everyone would wish to remain young and full of energy, but aging sets in with time due to loss of some elements in the cell. It is advisable for one to first try the effectiveness of this product by first using the free trial before purchasing. You can view other best anti aging creams in the market and compare the effectiveness of this product.
There are countless anti-wrinkle creams on the market promising to make skin look and feel younger. Many anti-wrinkle creams promise everything short of a face lift or to provide the much sought after "fountain of youth". In reality most are just moisturizers marketed as anti-aging products.
Result from using Niagen may vary. The information contained in this website is provided for general informational purpose. No medical claims are implied in this content, and the information herein is not intended to be used for self diagnosis or self treatment of any condition.
The reality is that any dietary supplement has the potential to cause side effects or interact with prescription medications, which is why it's always a smart idea to talk with your doctor before taking on