While we like to think we actually get better with age, we totally understand that there might be some unsightly skin changes you want to address as the years pass.
At what age should you start incorporating an anti-aging cream into your skincare routine?
The best "anti-aging" product is sunblock, and that should be applied to the face daily as young as possible! In individuals with dry skin, a daily moisturizer, serum, and eye cream should be started in the early 20s. If the individual has oily skin, traditional anti-aging products can start in their 30s, but most likely they will be using a retinol product to combat acne breakouts, so they are already using preventative measures.
What are the best ingredients to look for in an anti-aging cream to combat wrinkles?
The top ingredients that we look for in anti-aging products are retinol, hyaluronic acid, plant-based stem cells, resveratrol, and glycolic acid.
Is it beneficial to use different formulas for morning and night?
Our skin doesn't know what time it is, so the logic behind a day versus night regime is that the night regime doesn't have to compete with makeup over the top of it and can be a thicker formula, while the a day regimen is typically lighter weight with less "corrective" properties.                                                                                                                                                          What treatments are recommended to treat wrinkles and other signs of aging?                                    Stimulating collagen production is key in combating signs of aging. It is good to start with microneedling, chemical peels, or IPL (aka a photofacial). These are all low downtime and usually affordable treatments done in a series of three to six sessions. For the individual that needs a more rigorous anti-aging treatment, I am a huge fan of laser resurfacing treatments such as Fraxel and Pixel Erbium laser. These treatments act on a deeper level and can correct texture, tone, and sun damage at a more aggressive level.
Board certified nurse and aesthetician Genevieve Vielbig, R.N., B.S.N., C.A.N.S. has these recomendations:
Use always always a product with retinol in it for bedtime. I am a big fan of peptide serums for the day. I always opt for medical-grade skincare products over department store brands. My top choices are Skin Medica, Dr. Obaji, and DefenAge.
A retinol cream can make your skin appear more youthful over time, and this is our favorite one at a budget-friendly price. We'd expect to pay more for results this legit, but this steal from Body Merry truly works to improve aging skin.
The Retinol Surge Moisturizer addresses wrinkles and uneven skin tone, providing the kind of results you'd expect from a professional product.
Anti Aging Skin Care Products

Price:$31.06
Free shipping
Buy Body Merry Retinol Moisturizer Now
This night cream uses a retinol-packed formula to improve skin while you sleep! You'll see a reduction in crow's feet, under-eye wrinkles, and deep lines with 12 weeks of use.
ebay.com
Price:$28.39
Buy Retinol Correxion Night Cream Now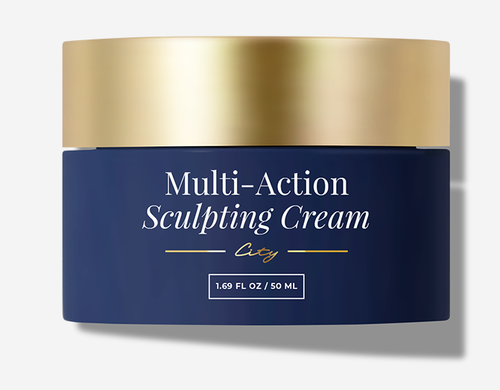 Price:$54.99
Buy MULTI-ACTION SCULPTING CREAM Now
From United Kingdom                                                                                                                                               This cream from Derma-E that can be used day or night. A rich mix of vitamin A (aka retinol), vitamin E, allantoin, panthenol, and nourishing oils works together to soften skin and reduce the look of wrinkles.
$30.19 + $15.79 shipping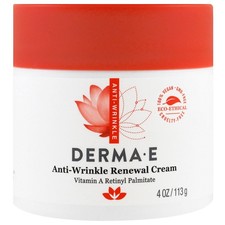 Buy Derma-E Anti-Wrinkle Renewal Skin Cream Now
Face Moisturizer 1.7oz FREE SHIPPING!
ebay.com
$30.22
The fast-action formula starts reducing wrinkles instantly with a blend of hyaluronic acid, vitamin B, and amino-peptides.
Buy Olay Regenerist Micro-Sculpting Cream Now


Price: $18.89
Buy Neutrogena Anti Wrinkle Deep Wrinkle Daily Moisturizer Now
Retinol Alternative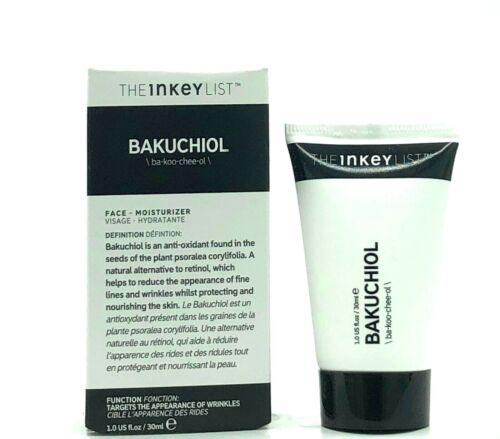 ebay.com
$18.98
Bakuchiol is a gentler, plant-derived alternative to retinol, and provides similar anti-aging effects without any of the irritation or sensitivity to the sun.
Plus, unlike regular retinol, it's a safe pick for pregnant or breastfeeding moms, too.
Buy The Inkey List Bakuchiol Moisturizer Now
ebay.com
$ 48.46
Formulated with hyaluronic acid, vitamin C, and other wrinkle-fighting ingredients, this cream effectively penetrates the skin to turn back the clock and provide you with a more youthful appearance.
Buy SkinMedica Dermal Repair Cream Now
ebay.com
$114.45
This best-selling anti-aging cream from SkinCeuticals slows the loss of elasticity in your skin and keeps your collagen levels up. Formulated with 30% concentration of Pro-Xylane, 4% blueberry extract, and 0.2% phytosphingosine, this anti-wrinkle treatment helps restore the loss of visible skin firmness.
Buy SkinCeuticals A.G.E. Interrupter Mature Skin Treatment Now
ebay.com
$86.53
Rodial's Dragon's Blood Hyaluronic Night Cream offers potent ingredients in a light, buttery cream. This anti-aging cream contains time-released retinol, penetrating deep into the skin as you sleep to help reduce lines and wrinkles. It also contains hyaluronic acid to pump long-lasting hydration into the deepest layers of the skin.
Buy Rodial Dragon's Blood Hyaluronic Night Cream Now
Moisture-Rich Cream 1.7oz 48g
A favorite brand recommended by many skincare experts. It features nourishing shea butter, along with peptides designed to capture moisture and support cell-repair processes.
Price: US $28.56
When it comes to youthful-looking skin, collagen is one of your besties. Implement Dr. Dennis Gross's deeply penetrating cream into your skin care routine to postpone age spots and wrinkles.
The potent, vitamin C-infused formula also features sunflower, rice bran, and camellia japonica seed oils that work to increase moisture retention.
Price: US $47.00
Buy Dr. Dennis Gross C+ Collagen Deep Cream Now
3.5 Oz Free Ship w/Tracking#
ebay.com
$64.99
Bursting with age-defying coenzyme Q10, this antioxidant-rich gel cream absorbs quickly to deliver potent ingredients in a flash. It promotes elasticity while vitamin C and daisy extract help brighten for a more luminous complexion.
This cream tones, brightens, and moisturizes in one step, making it perfect to wear with or without makeup. It can also be used as a nourishing mask if you double the amount upon application!
Buy DHC CoQ10 Quick Gel Brightening Moisture Now
ebay.com
$47.17
Use this retinol-infused cream from IMAGE Skincare as a night cream around three times per week. Simply slather it on before bed, and it'll continuously release marine collagen microspheres and retinol into the skin to lock in moisture while you sleep. You'll wake up looking fresh and young!
Buy Image Ageless Total Overnight Retinol Masque Mask Now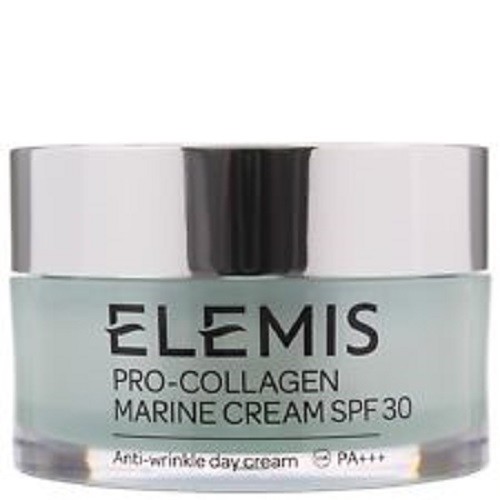 ebay.com
$69.00
This silky, moisturizing cream not only feels amazing on your skin, but it contains a mix of powerful ingredients like Mediterranean algae, gingko biloba, chlorella, mimosa, and rose that work to visibly reduce fine lines and wrinkles in just 14 days.
Buy Elemis Pro-Collagen Marine Cream Now
ebay.com
$99.00
The Body Cream contains a slew of nourishing ingredients, including olive oil, lactic acid, vitamin C, and vitamin B-5, to improve the appearance of fine lines and wrinkles on your body.
Buy Dr. Barbara Sturm Anti-Aging Body Cream Now
Used literature:
bestproducts.com/beauty/g146/anti-aging-wrinkle-creams/