ⓘ There are affiliate links to ebay in this article, so if you buy something, we get a small commission.
How do laser hair growth treatments work?
While it is still not known how laser treatments work to stimulate hair growth exactly, the theory is that it encourages cell stimulation. This can produce many beneficial results. Early studies from the 1960s found that wounded mice treated with lasers experienced rapid healing due to microcirculation of the blood supply.
Modern laser hair growth specialists believe that this increased circulation can be credited for encouraging hair follicles to produce hair growth, even if they were unable to before, through gentle stimulation.
In one recent study, low level laser light therapy (LLLT) was found to improve a variety of non-scarring alopecias. It further demonstrated that this method can be used immediately following hair transplant surgery in order to improve healing and viability in the early growth of transplant grafts.
Another study of 44 males aged 18-48 years old found that laser hair treatment provided a 39% increase in hair growth over a period of 16 weeks.
That said, laser therapy yields inconsistent results. Modern laser hair growth treatments are generally difficult to measure, particularly because the treatment is relatively new. To date, no double-blind studies have confirmed the treatment's efficacy. More research will be required before it can ever be widely accepted.
Some specialists acknowledge that the treatment tends to work, but they still aren't entirely sure why. The full effect of lasers on hair cells remains widely unknown. Although doctors are unable to agree on whether laser light therapy is an effective option for treating hair loss, there is a general consensus that the procedure is safe, tolerable and significantly less invasive than surgical hair restoration.
The verdict on laser light therapy's ability to stimulate new hair growth is that it seems to works for some people, and doesn't for others.
In-office treatments vs. home devices
You can try laser hair therapy in a number of ways, either by visiting a clinic with special laser machines or by purchasing a hand-held device for home use. Specialists typically use laser therapy devices (often referred to as "laser hoods", "laser helmets" or "laser caps") with thousands of medical lasers, which are placed close to the scalp for 15 to 30 minutes per treatment.
Compared to handheld devices that can be used at home, these machines provide significantly more laser power. They usually feature several panels with 100 or more laser diodes to treat various areas of the scalp at one time. These treatments can cost patients between $3,500 and $5,000 per year.
There are some handheld devices — including laser hair growth brushes and combs — that claim to offer the same benefits. These devices emit lasers at wavelengths ranging from 630 to 670 nanometers, and are categorized as nonsignificant risk (NSR) devices.
It's generally recommended that these devices be used for 10 or 15 minutes at a time, two or three days per week. When compared with in-office laser hair growth treatments, at-home options are significantly more affordable. For example, the Advanced 7 Laser Comb costs just under $300.
Should you decide to try an at-home laser hair growth product, make sure to choose one with FDA (Food and Drug Administration) approval.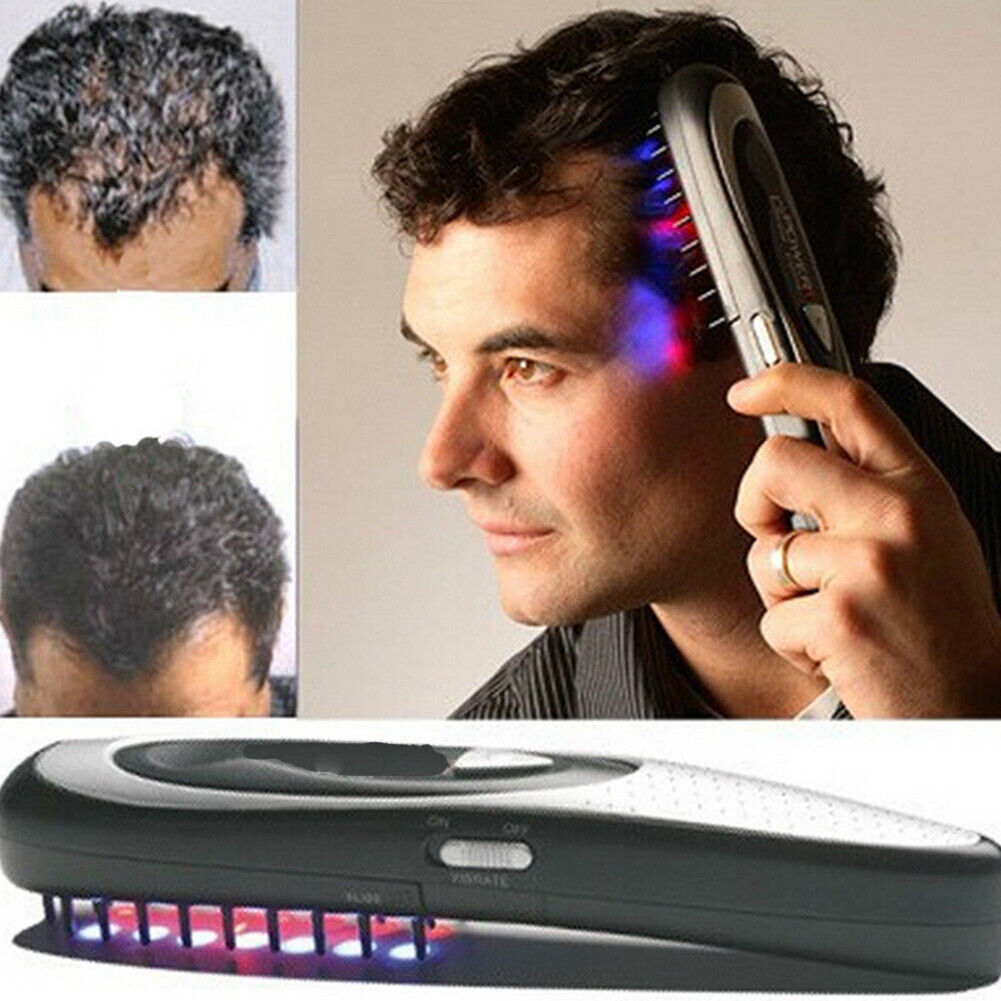 Price:$12.69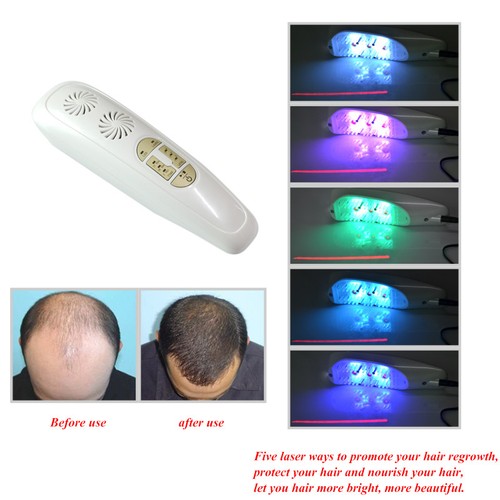 Price:$51.09
Buy 3 In 1 Hair Regrowth Laser Comb Now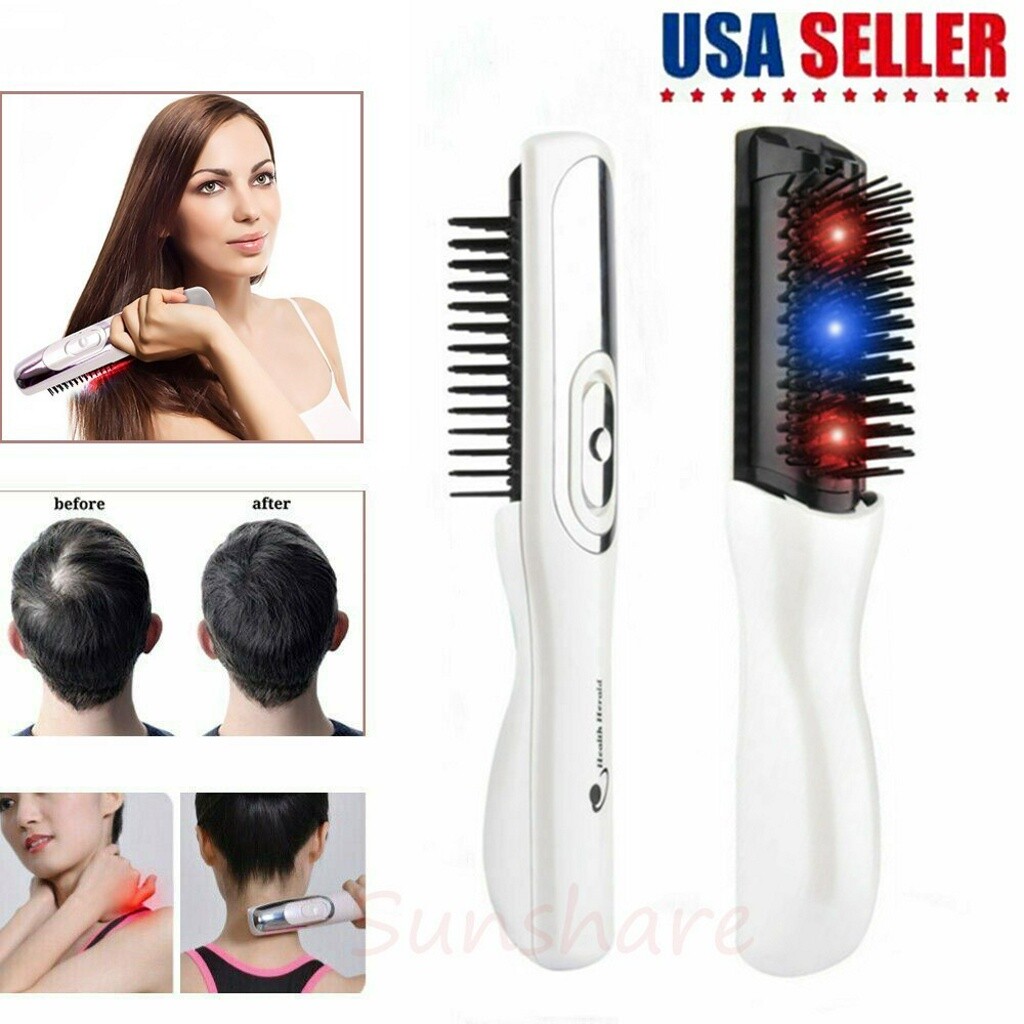 Price: $11.88
Buy 2 in1 Laser Massage Comb Now
Price: US$ 110.00
Buy Laser Comb Hair Growth Treatment Now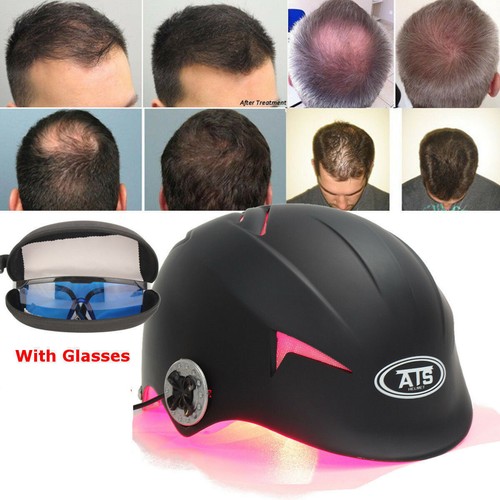 Price:$126.89
Buy 64 / 128 Diodes Laser Hair Loss Treatment Germinal Cap Now
Used literature:
https://www.zwivel.com/blog/laser-therapy-for-thinning-hair/